Season Ticket (GiftAid or 10% Donation)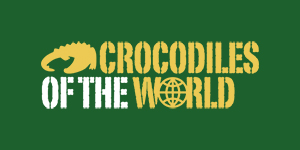 Duration: 365 Days (approx.)
Location: Brize Norton, Oxfordshire
Product code: CROCSSEA
You can purchase your season ticket online and then we shall prepare your card when you
next visit the zoo. Please bring your proof of purchase and suitable proof of
identification to be presented to the zoo's front desk. We will take your
photo, complete your transaction and your card will be prepared.
To help reduce the amount of time you spend securing a photo card, your new card may be
posted to you at no extra cost. Tickets are valid for the entire
calendar year of issue.
* Concessions are available to anyone aged 65 or over, people with disabilities and carers with proof of ID.
** This discounted price is valid for up to two adults. Proof of ID required on entry.
***Season tickets are valid for 12 months from the date of issue.



Gift Aid
Crocodiles of the World is a registered charity and your ticket can help crocodile conservation even more if you are willing to Gift Aid.
If you are a UK taxpayer and you make a 10% donation we can calim tax back from the government's Gift Aid scheme. This means we get an extra 25p for every £1 you spend at no extra cost to you. This scheme makes a massive difference to charities like us.